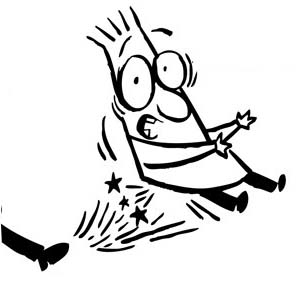 Last week I fought the crud.
Fever, body aches, chills, stopped up head.
One morning I thought I felt better, so I hit the gym.
A few hours later, I was down for the count.
Needless to say, last week was a bust.
This weekend, I felt better.
I did not hit the gym, but spent one day moving logs from some trees that we had cut down.
Yesterday, we ran errands and went on our once every three month Wal-mart trip, lol, among other stores. We have a mix store that carries Ag & Tac supplies, farm equipment, rows upon rows of cowboy boots, and of course, clothing. I picked up two new pair of jeans marked down from $80 to $10. Score. Unfortunately, these jeans are a size up from what I normally wear. I guess that I am on a Fitness Fail right now.
I did go back to the gym today. Before my little bout with the sickness, I still was going five days a week. However, I completely admit that my food has been garbage. Sadly, I know what I need to do and eat. I just don't have the desire to do it. The fall winter mix has given me the blahs. I just want warm, carb-laden, creamy, thick meals. I need a swift kick in the rear. Anyone want to do that?