In honor of this Halloween week, I thought I would post some fun. I actually own these shoes. S got them for my birthday this past year in May. They are kitcsh-y love!
My roots are in Goth. I love beauty, especially dark. I found this photo from C12. It's a dress that
Kambriel
finished for the passed Laura Purdy. I was lucky enough to be the model, and in the fashion show for C12 in New Orleans.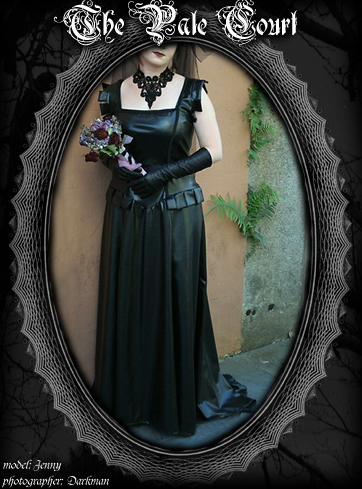 Here is another one of her haunting designs. Yes, I am a little obsessed with her clothing. =)