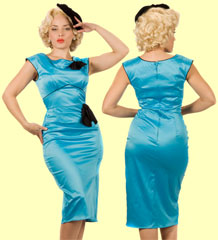 I am in love with this dress. I love the dresses by Stop Staring. They fit so well, and I always get complimented when I wear one. I am due for a new one. This one is just calling my name.
Of course, there are so many really pretty ones over at
Daddy-O's
. I just scroll and scroll and have itches in my pocketbook!