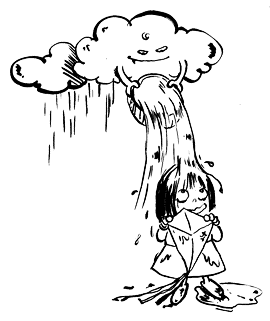 My work must be back to normal. After a month of receiving virtually nada, my email and fax has been bombarded today by all of the big, wonky, screwed up jobs that no one else wants to deal with. The crazy stuffs that makes my head want to pop like a balloon that has been blown up too much. *pop* YaaY for money, finally. Booooo, for crazy-messedup-need-it-now-stuff-do-you-have-it-done-yet-flash-speed-rush-rush-rush.
On a good note, the weekend was lovely. There was the end of summer Tiki Lua Burlesque Show. I got to maid for the lovely ladies who always put on a great show. Needless to say, I was exhausted by the end and left early to go home and crash out until around 10 the next morning. Something I never do, sleep in. The hub and I did go have brunch on Broaday. It's nice to sit outside and have mimosas, a cheese plate (which I paid for last night) and a tofu veggie sammich with a yummy lemon cucumber drizzle and side of corn chowder. We wondered through the bookstores and decided we need to write down which Time Life Magical World books we have so that we can go back and get the ones we are lacking. Then, on home to be potatoes. I made breakfast for dinner and took some lovely allergy medicine to combat the runny eyes and nose and such from the dairy that I consumed during thd day. But it was worth it for a bevy of cheeses, grapes, apples, candied nuts and craisins. =)
Well I guess I am off to the grind.
edited
Oh yeah, some of the most fun things! I got the prettiest earring, necklace and hair flower as a gift. =) Thank you again, M! and I bought a great vintage, tiki style dress at the show too. =)